Boho or Bohemian style is one of the most relevant styles of the last decades. But its beginnings must be placed in the nineteenth century, as well as open its definition to something more than a style, as it is an attitude towards life.
Where does the Boho style come from?
The first reference to bohemian as a way of life appears in the work of the French romantic writer Henri Murger "Scènes de la Vie de Bohème", published in 1851. This work is the precursor of many others. Thus, Murger's work serves as inspiration for Puccini's opera "La Bohème". Even the operas Louise, by Gustave Charpentier and Carmen, by Bizet, are inspired by this literary work.
The bohemian lifestyle is adopted by a part of the Parisian artistic community. This group of artists disavows the conventional lifestyle of society. Instead, they seek inspiration from the nomadic and joyful lifestyle of the gypsies of the Bohemian region (Czech Republic). In this way, the Bohemians move away from conventionalisms and opt for a more austere life and away from social rules, both in attitude and dress.
The movement arose in Paris. Murger himself points out that "bohemia is only possible in Paris". However, this lifestyle spread to other capitals at the end of the 14th century and the beginning of the 20th century. Thus, bohemian influences appeared in Madrid, London and even Buenos Aires.
Murger himself points out that "bohemia is only possible in Paris."
The Spanish writer and critic Antonio Espina of the time downplays the glamour of the birth of this style. Rather, he points out that rather than a choice, to a certain extent this style is the only one that an artist, usually without economic resources, can have. Thus, Espina states "Bohemia is nothing other than misery concealed with a certain beauty, hunger borne with humor".
A sample of the works influenced by this movement in Spain can be found in Valle-Inclán. Thus, the play "Luces de Bohemia" (1924) is set in the bohemian and nocturnal Madrid of the time.
What does Boho mean?
Boho is an abbreviation for "Bohemian Homeless", i.e. nomads from the Bohemian region. These nomads were of gypsy ethnicity. This is why the Boho style, or Boho-Chic, is also called "gypsy style". Bohemian nomads had a style and values very different from the bourgeois and patriarchal Parisian society of the time.
Thus, the boho represents a lifestyle, rather than an aesthetic style. The bohemian departs from the strict rules of bourgeois society. Thus, the bohemian creates his own style, he does not follow the strict imposed trend. There is no single style, but everything around the boho enjoys freedom. The boho is nonconformist and creative. He is not a follower of the masses, but seeks his own critical and creative path.
Creation of the Boho-Chic style
The boho style escapes from the artistic field and becomes a lifestyle and fashion trend. Thus, the initial boho style disappears, more disheveled, to look for an aesthetic within freedom.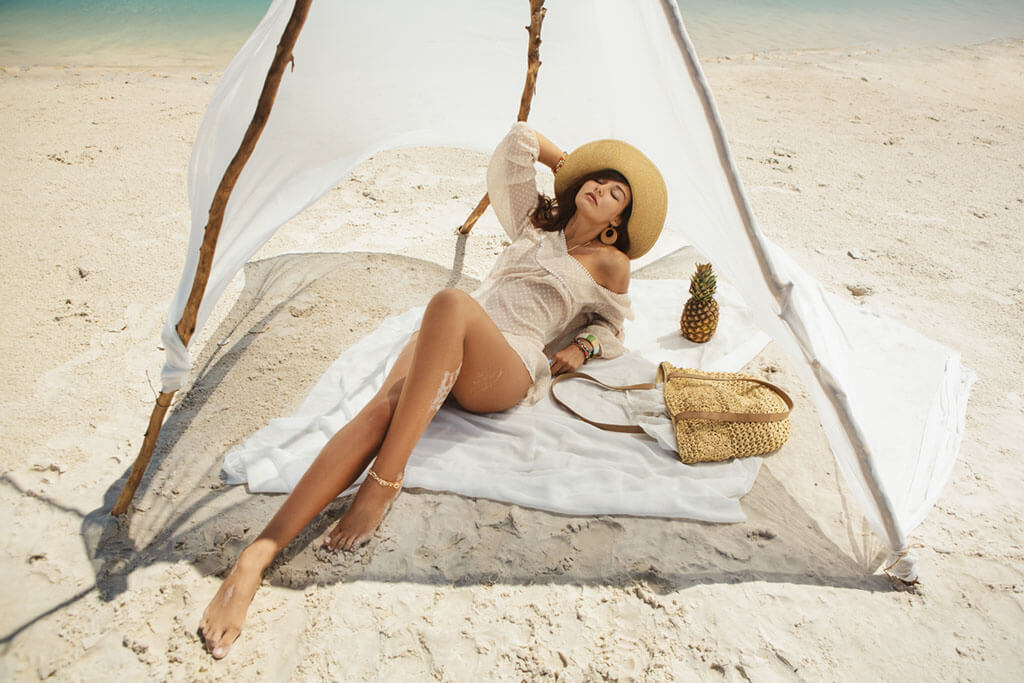 This is how the Boho-Chic style arises. To the definition of boho or bohemian that we already know, we add the "Chic" tagline. Chic is a French word that means elegant and distinguished. Therefore, the boho-chic is derived from the definition of bohemian as a poor person. Thus the Boho-Chic is identified with the bohemian values of creativity, freedom and critical spirit, but coupled with a careful style. Boho-Chic is a free style, but not scruffy.
Boho and hippie movement
The current boho chic style is heavily influenced by the hippie movement and its greatest exponent, the Woodstock festival of 1969.
The free spirit of the bohemians and their non-regimented style of dress was adopted by the hippies of the 1960s. American society of the 1960s, strict and moralistic, was the breeding ground for the birth of the hippie movement. Thus, the hippies broke with the norms imposed by society and embraced freedom as a sign of identity.
In this way, the hippie movement was heir to the bohemian movement, although its influence was more social rather than restricted to a more artistic sphere. Also the hippie style of dress is influenced by the boho style. The absence of dress rules, fusion and freedom gives the hippie style of dress. Asian garments are mixed with African elements, wide dresses and a lot of color is the predominant style.
The hippie spirit and its style of dress later became the reference for today's boho chic style. Because of this, the boho chic style can also be defined as hippie style, although they have their differences.
How to dress in boho chic style?
Although boho chic style is characterized by the absence of rules and creativity, there are certain patterns in clothing.
Thus, the fabrics used try to be natural. In the patterns we find both neutral and warm tones and vintage ethnic patterns. In the boho chic style, as we have said, the fusion dominates. But a stylish fusion. The elements of the outfit must blend and combine. Although boho-chic clothing and accessories are usually associated with colorful and overloaded elements, we can not make all our elements compete with each other to be the center of attention.
In this way, we can stand out with a boho-chic shoe and a backpack with ethnic patterns, combining it with more sober elements such as jeans or a sober skirt.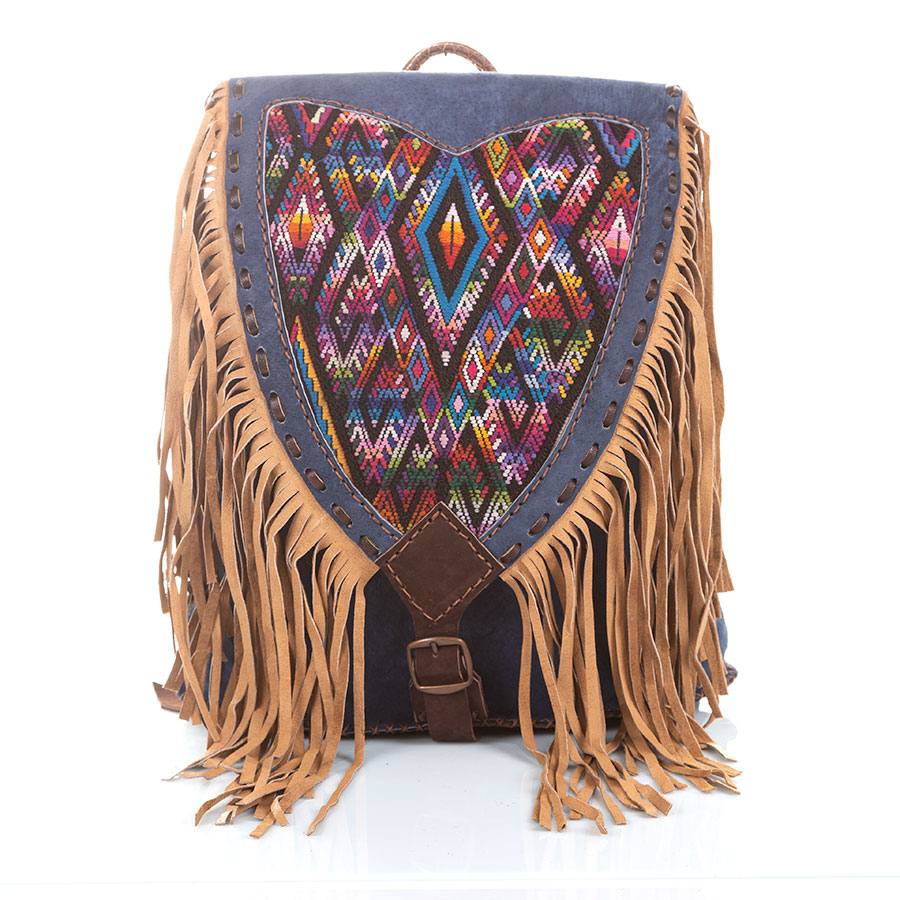 Very boho chic elements are macramé garments and accessories, tie-dye (hippie fading), ripped jeans and patchwork. Also essential elements for any boho look are floral and ethnic embroidery, bangs, tassels, pompoms and appliqués, such as sequins, crystals, lace, beads… Mixed but not overloaded.
As for accessories, there are plenty to choose from. Natural materials such as gems, pearls, silver metals, and above all, any element of turquoise color predominate.
Boho chic decorating style
The characteristics of the boho-chic decorating style share with boho clothing many of its qualities. One of the points in common is the tendency to use natural materials. Thus, in a boho decoration we will look for natural ethnic textiles to dress our home, such as cushions and rugs.
Nor should we forget the importance of wood as an essential complement to textiles. This is because the bohemian spirit tries to distance itself from chemical materials such as plastic, or cold materials such as steel.
A bohemian decoration will also seek a balance. It is not about filling rooms with very striking visual elements, but to know how to combine them and find the right balance between sobriety and color. Thus, we will seek to have sober elements such as the wall of neutral and warm colors, combined with a colorful element such as a wool carpet of bright colors.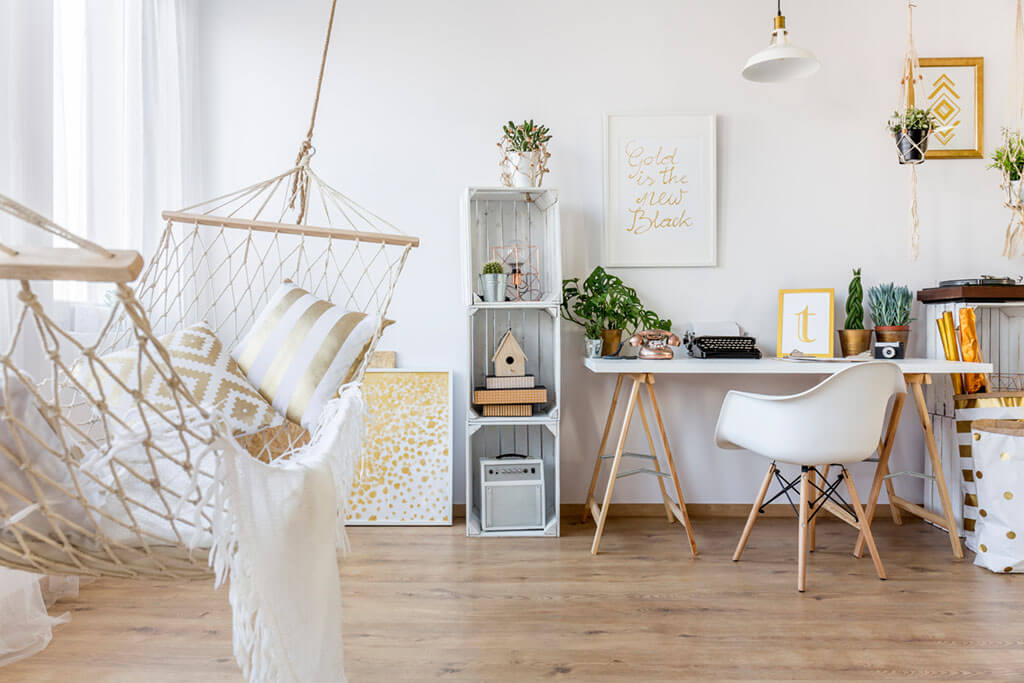 We can also look for this combination and balance with a monochromatic sofa combined with ethnic cushions that break this sobriety.
The inverse effect would also be totally valid. We can have a room where sobriety and neutrality is obtained with a neutral colored carpet, and where we incorporate a wall with mandalas or decorative elements.
Another important point of boho chic decoration is the tendency to use decorative plants. In this case, the chosen ones will be cacti and succulents.
As in the style of dressing, your boho-chic decoration style will reach a higher level with the mix of styles. Thus, combining furniture from different parts of the world will become a pleasure for the senses.
References in the boho-chic style
If we stick purely to the boho chic style, we find relevant names that have made this style their personal brand in recent times.
Associated to the hippie movement, we have as boho chic divas such personalities as Janis Joplin, Stevie Nicks and Donna Summer. These artists set the trend to follow in the boho chic style from the second half of the twentieth century.
If we move forward to the beginning of this century, the most prominent names in the boho chic style:
Rachel Zoe. She is a key figure in the style, not for being the image of the style, but for being a stylist of big names to whom she advised in the bohemian style, such as Nicole Richie.
Nicole Richie herself, American media star. Fashion designer and star created her own fashion lines inspired by the bohemian style.
Sienna Miller. In the early 2000s, Sienna surprised everyone with a mix of styles that only she was able to combine and take advantage of. For many, she is the true precursor of today's boho-chic style. However, nowadays the actress has adapted her style to a more sophisticated trend.
Other personalities such as Vanessa Hudgens, Zoe Kravitz and the Olsen twins have been faithful followers and image of this eclectic style.
Where to find boho chic decor items and accessories?
If you are as passionate about this style and way of life as we are, you are in luck. We have a wide collection of decorative objects and handmade ethnic accessories that are a must for any boho chic style lover.
In our online store you can find fantastic wool rugs, handmade ethnic cushions, wall decor, as well as boho boots and bags. All handmade by artisans from different communities around the world and acquired through fair and ethical trade.
Made with natural materials and with respect for the environment, all our products are unique, no two are alike. This way, no one will be able to copy your personal style, you will love them !